---

Made to be the ultimate work desk companion, it is perfect for creators, makers, thinkers and anyone who wants to release their inner creativity and imagination.

A piece of kinetic art that invites you to transform it from precisely engineered still shape into hypnotic optical illusion. Made out of aerospace grade aluminum it has a helix-shaped groove milled alongside the whole surface.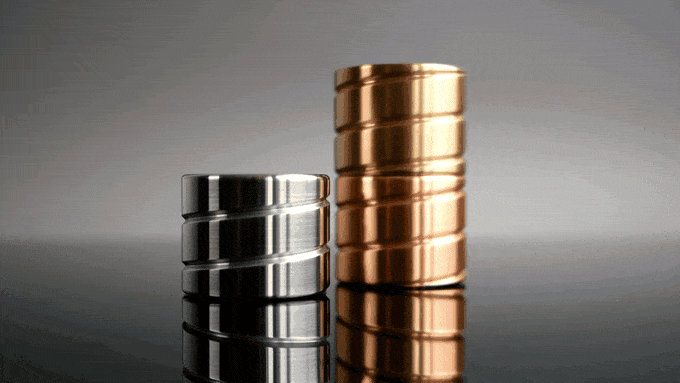 When revolving it creates an almost magical effect that looks like continuously flowing helix would merge into a surface of tabletop. 

Designed to spin on any desk or flat surface. The solid spherical body and smooth finish make it very pleasant to interact with. It spins silently so you won't be bothering anyone around. 
Age Range: > 3 years old
Age Range: > 14 years old
Material: Copper